How do we help?
Minimize Workloads
Our cross platform tools get more people involved in using data by making tasks simple and eliminating redundant work.
Protect Assets
Our cloud technology keeps data organized in a secure, central location that maintains accessibility while preventing potential loss.
Reduce Costs
Our solutions scale to meet any need. We work with our customers to create affordable integrations that fit their plans.
Why GeoSync?
Technology comes with obstacles. Most often these obstacles are cleared by a generic, one-size-fits-all application or an expensive mega-solution. We create software tailored to our customers. We do not aim for mass-adoption or shareholder profits. We refer to it as everyday software for everyday work made for everyday people.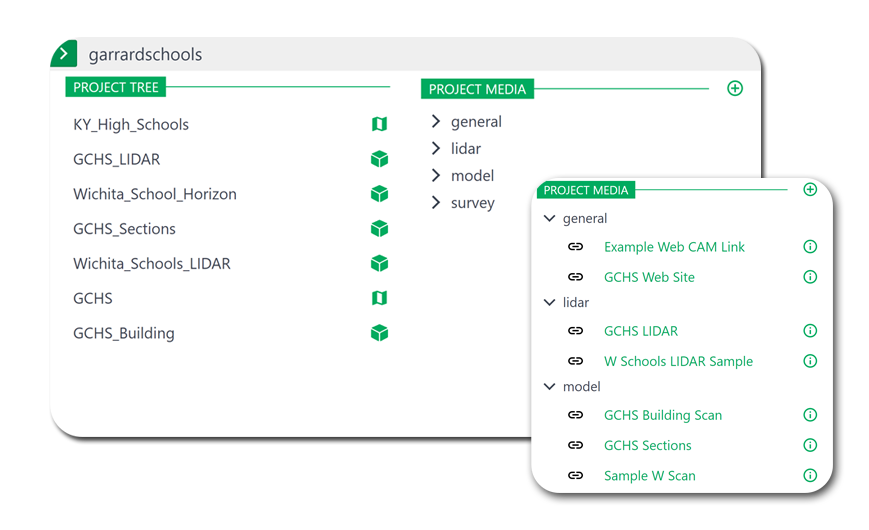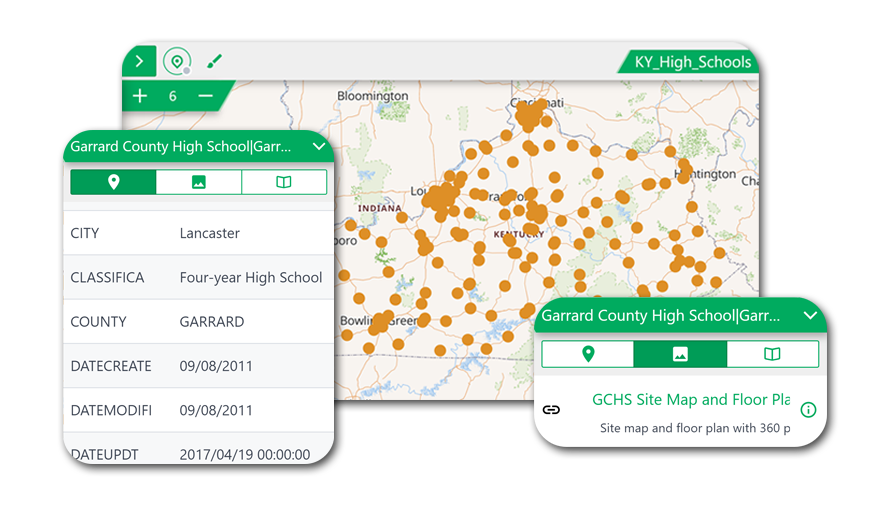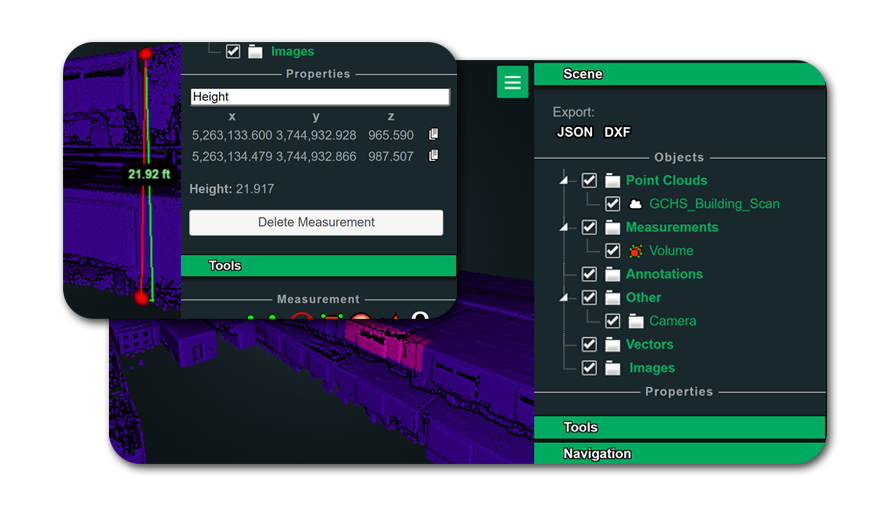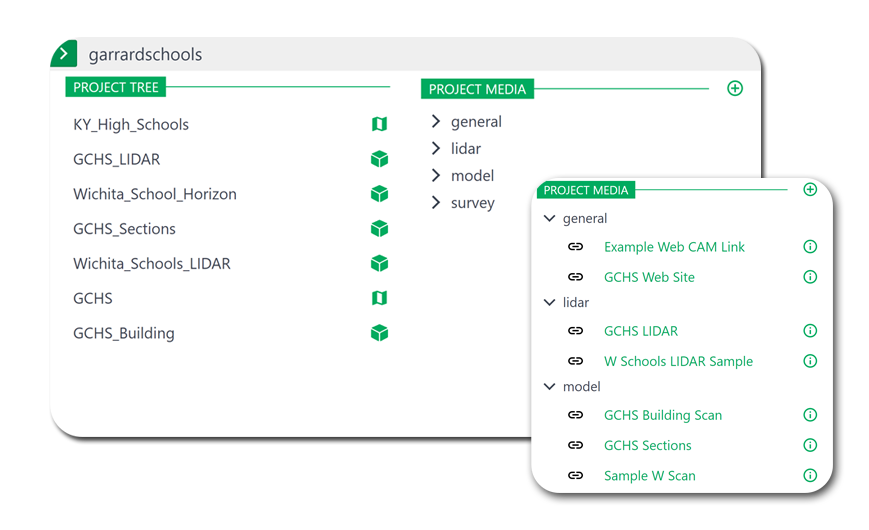 It all starts with a project
A project encapsulates all the data related to a certain area or category. This grouping connects all the maps, point clouds, data tables and media together to create a complete view of your assets. Users can easily jump between sections to find what they need or add extra information.
Maps add the visual connection
GeoSync is defined by its spatial capabilities and the backbone of our platform is mapping. Complex information is simplified by having an approachable map. A map in our system can link to other maps creating a hierarchy that allows anyone to quickly navigate large datasets.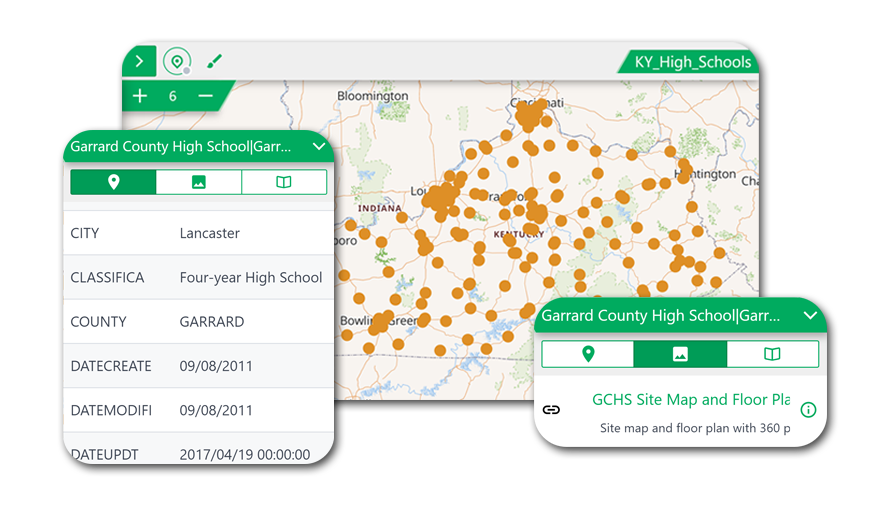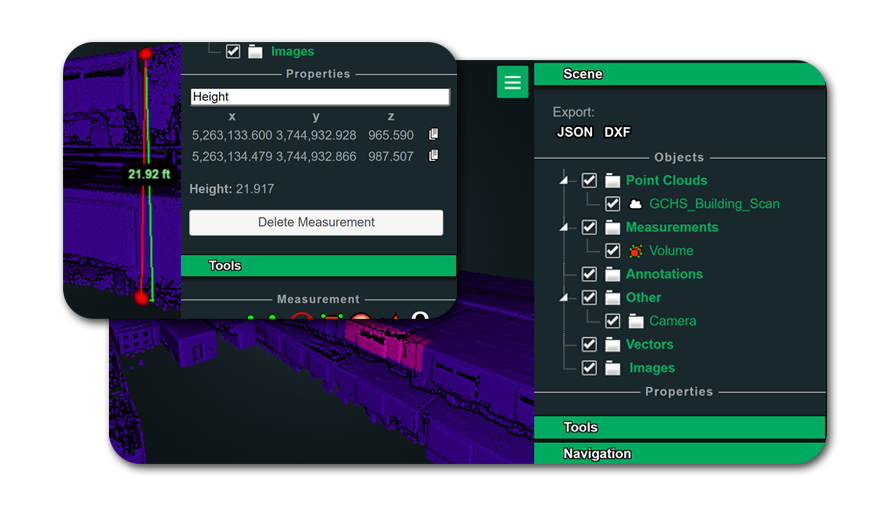 Point clouds create depth
Any location can lead to more data. Traversing across maps can lead to an incredible breadth of information, but there is also value in digging deeper into a single location. Point clouds let you explore locations and find related data in an immersive setting. This scale allows you to measure something as small as an object in a room.